Delivery Information

UK orders
We offer free shipping for all our UK orders which are delivered by Royal Mail.

- Tracked 48 - 
⤳ Usually takes 2 to 3 working days 
⤳ Fully trackable - SMS and email notifications to keep you updated


- Royal Mail Special Delivery Guaranteed Next Working Day by 1pm -
⤳ Dispatched same day if ordered before 12:30pm, Monday to Friday
⤳ Free over £120 (additional cost of £7.65 if order is under £120)
⤳ Guaranteed delivery next working day
⤳ If order placed after our cut-off point, 12:30pm on Friday, it will be dispatched on the following Monday
⤳ If order placed before the cut-off point, it will be dispatched on Friday, and should arrive on Monday
⤳ Signature required upon delivery (during Covid restrictions your delivery person sign on your behalf)
⤳ Fully Insured


- Royal Mail Special Delivery Guaranteed Saturday before 1pm -
⤳ Dispatched on Fridays only (if ordered before 12:30pm)
⤳ Additional cost of £11.50
⤳ Guaranteed delivery on Saturday before 1pm
⤳ Fully tracked and insured
Pick Up (Click & Collect)
We offer a free Click & Collect service from our Tooting Showroom. Simply select the pick up option during checkout. You will be contacted once your order is ready for collection.
Instructions:
Please note: We will only release an order to the named person on the order. The name on the payment card must match the name on the ID provided. We are not authorised to give it to anyone else.
Please bring the following when collecting the order:
- Payment card (the one used to make the order)
- Photo ID (passport or driving licence)
- Confirmation email (you can bring a digital copy on your phone)
On orders over £1000 we will need to take a copy of the photo ID provided as part of our fraud prevention regulations.
We will hold onto your order for two weeks, but if it is not collected  by then we will cancel and refund it.
International orders
Please Note: International customers are responsible for all customs charges
All of our international orders are delivered by 
DHL Express
.
DHL Express
This service is fully trackable from the point of collection to the point of destination.
Flexible delivery option - notifications are sent to your mobile phone or email.
-
Austria
- 
⤳ £36 - DHL Express (usually takes 2 days)
- Australia - 
⤳ £40 - DHL Express (usually takes 2-5 days)


- Belgium -
⤳ £30 - DHL Express (usually takes 2 days)
-
Bulgaria
- 
⤳ £36 - DHL Express (usually takes 2 days)
-
Canada
- 
⤳ £36 - DHL Express (usually takes 5 days)
-
Croatia
-
⤳ £36 - DHL Express (usually takes 2 days)
-
Cyprus
-
⤳ £36 - DHL Express (usually takes 2 days)
- Czechia -
⤳ £36 - DHL Express (usually takes 2 days)


- Denmark -
⤳ £36 - DHL Express (usually takes 2 days)
-
Estonia
-
⤳ £36 - DHL Express (usually takes 2 days)
-
Finland
-
⤳ £36 - DHL Express (usually takes 2 days) 
-
France
- 
⤳ £32 - DHL Express (usually takes 2 days)
-
Germany
- 
⤳ £32 - DHL Express (usually takes 2 days)
-
Greece
- 
⤳ £36 - DHL Express (usually takes 2 days)
-
Hungary
-
⤳ £36 - DHL Express (usually takes 2 days)
-
Iceland
-
⤳ £36 - DHL Express (usually takes 2 days)
-
Ireland
-
⤳ £30 - DHL Express (usually takes 2 days)
-
Italy
-
⤳ £36 - DHL Express (usually takes 2 days)
-
Latvia
-
⤳ £36 - DHL Express (usually takes 2 days)
-
Lithuania
-
⤳ £36 - DHL Express (usually takes 2 days)
-
Luxembourg
-
⤳ £30 - DHL Express (usually takes 2 days)
-
Malta
-
⤳ £36 - DHL Express (usually takes 2 days)
-
Netherlands
- 
⤳ £30 - DHL Express (usually takes 2 days)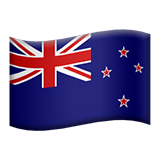 -
New Zealand
-
⤳ £45 - DHL Express (usually takes up to 6 days)
-
Norway
- 
⤳ £36 - DHL Express (usually takes 2 days)
-
Poland
-
⤳ £36 - DHL Express (usually takes 2 days)
-
Portugal
-
⤳ £36 - DHL Express (usually takes 2 days)
-
Romania
-
⤳ £36 - DHL Express (usually takes 2 days)
-
Slovakia
- 
⤳ £36 - DHL Express (usually takes 2 days)
-
Slovenia
- 
⤳ £36 - DHL Express (usually takes 2 days)
-
South Africa 
- 
⤳ £42 - DHL Express (usually takes 5 days)
-
Spain
-
⤳ £36 - DHL Express (usually takes 2 days)
-
Sweden
- 
⤳ £60 - DHL Express (usually takes 2 days)
- Switzerland -
⤳ £36 - DHL Express (usually takes 2 days)
-
United States
- 
⤳ £28 - DHL Express (usually takes 2-4 days)